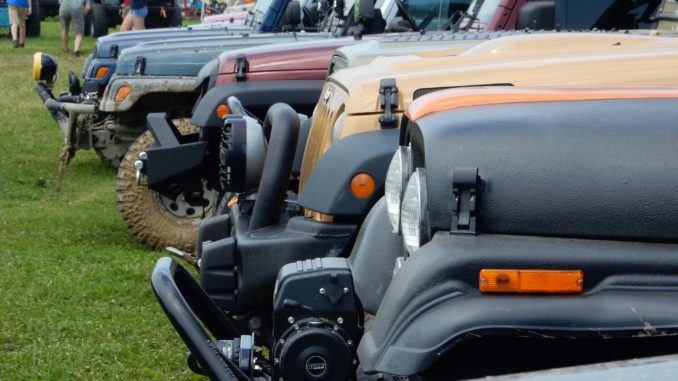 The 2017 Annual Bantam Jeep Heritage Festival was held on June 9 to 11, 2017 in Butler PA. This event is one of the largest Jeep events in the country. Butler PA, considered the birthplace of the Jeep gets invaded for the weekend by Jeeps of all kinds and all years. There is so much to see and do especially the Friday night Butler Jeep Invasion and the events at Coopers Lake Campground.
Updated
This year's event might have been the best so far, awesome weather and huge attendance are just some of the things that made this event so good. The Friday evening invasion was packed, it took us all night to get from one end to the other. The activity at the show was constant. The obstacle course had continuous Jeep movement unless someone was stuck in the near impossible mud hole. The best of Bantam area, the encampment and participant lot took hours to get a look at everything as well as the vendor area. Food was great as usual, something for everyone (the ice cream waffles were a favorite). One could even spend time in the spectator lot that contained hundreds of Jeeps too.
Check out the picture galleries from the areas around the festival.
The Show including Heritage Museum and Vendors