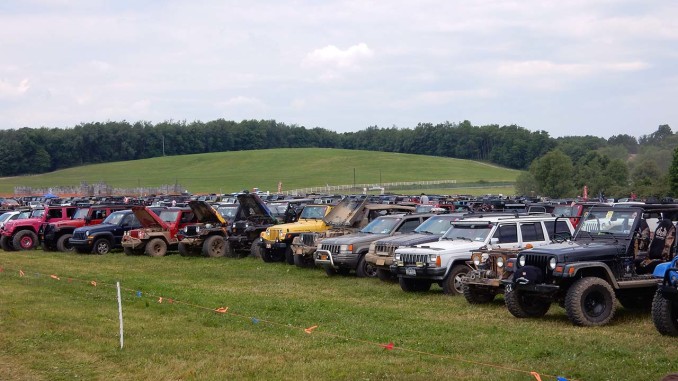 The show at Coopers Lake Campground was huge as usual..so much to see.  There was the vendor area where many vendors were showing off their latest products and talking to Jeepers.  The Jeep museum had many vintage Jeeps on display that represented the rich Jeep heritage.  The new grille display that showed actual Jeep grilles through the years was impressive.  The military camp gave one a feel for how the Jeep fit in to the armed services in the 40's and 50's.  The obstacle course provided many challenges like rocks, hills, and mud to Jeep owners – Always a crowd favorite. The Jeep display are was packed with Jeeps from all eras from early CJ's to modern JK's.
A few extra food areas were added to further please all appetites.  The bbq brisket sandwich was yummo.
And through all this off-site trail rides were going on all day.
The weather was nice, a bit windy and hot.  Now the photo gallery.