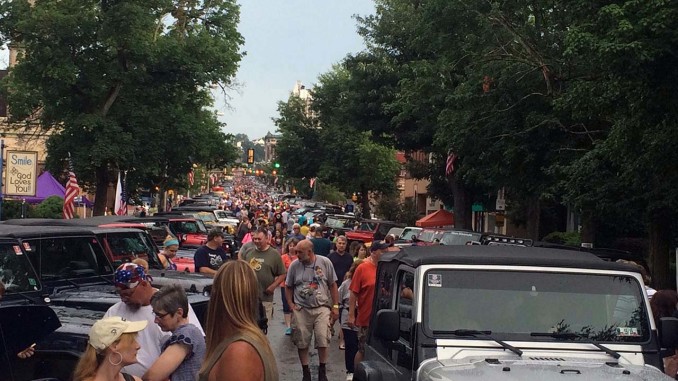 The 2015 Bantam Jeep Heritage Festival is in the books – especially the Guinness Book of Records.  The festival reported that 2420 Jeeps were in the parade, yes 2420! – smashing the record set earlier this year.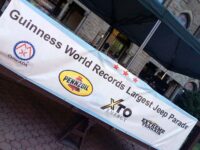 Friday June 12th – The Parade
All the Jeeps in the parade filled nearly every spot at the Butler County Community College..it seemed impossible to take it all in and impossible to look in a direction without seeing a Jeep.  The parade started promptly at 2:30 and was led off by the 75 Years of Jeep Display.
This display was populated by a Jeep vehicle from every year of production.  The Jeeps left in an order manner and began a trek to the center of Butler.  BTW, 2420 Jeeps lined up end to end exceed 6 miles of Jeeps.

We were in the jeepfan.com JK and in probably in the 1st quarter of the 2000+ Jeeps.  We got through the center of Butler and found a place to park to get back to Main St to watch everyone else arriving.
They just kept coming, it was impressive.  We took the opportunity to get something to eat and visited the Chop Shop on Main St., the burger was delicious as usual.  We were in there for about an hour; when we came out the parade Jeeps were still moving through town.
Mother nature decided to show us her power and sent gloomy skies, wind, and a down pour.  Luckily it only lasted about 20 minutes.
Soon after the parade and the rain the Butler Jeep Invasion began.  Jeeps started lining Main St. and some of the cross streets to the point of filling the streets with nearly 1500 vehicles.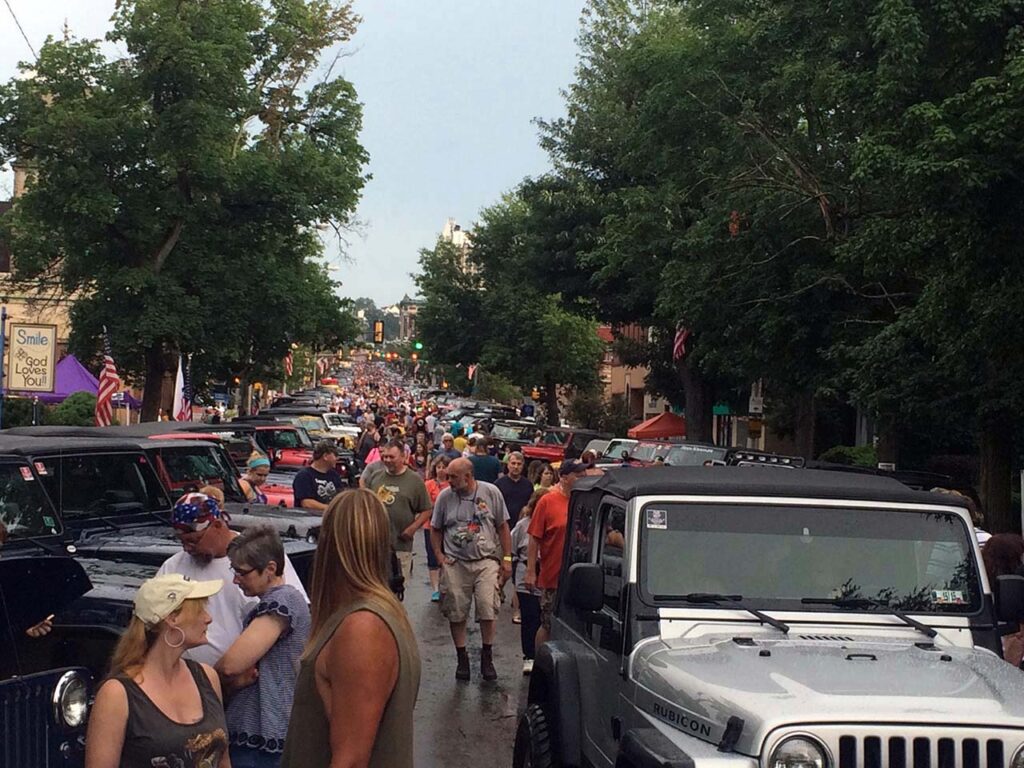 After the Jeeps filled in people filled the streets to take in the sights.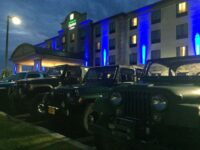 Non-Jeeper hotel patrons were mystified.