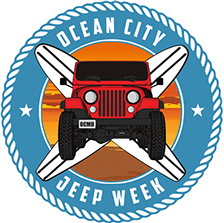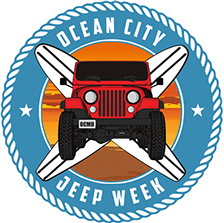 5th Annual Ocean City Jeep Week Rocks the Beach
Jeep Week 2014 rumbled into Ocean City, Maryland Thursday, Aug. 21 for an extended weekend of Jeep-centric events.
Thursday kicked off with a welcome party in the evening and Friday began early with an event-exclusive, three-mile morning beach crawl down 30th street and out onto Ocean City Beach. Motor vehicles are usually restricted to the street, but officials make an exception for Jeep Week, giving Jeepers the opportunity to take to the sand.
"It's a great event for both beach goers and spectators," says Ali Virden, media coordinator for Jeep Week. "The entire weekend is full of exciting events, one of our best being our signature event: Jeep Jam. It features car crushes, obstacle courses, live music, fireworks, a nature trail … there's something for everyone."
Other event highlights included a show & shine and obstacle course, as well the chance to experience the Danzi Historic Jeep Collection, military Jeep collection and Tom Bostic's Jeep. There was even Jeepin' for the little ones at the Kid's Zone, with Power Wheels Jeeps and a kiddo-sized obstacle course.
Jeep Week 2014 featured everything from scavenger hunts and beach crawls to parties and mixers. There were also plenty of vendors in attendance, with discounted product and experts on hand to answer any and all Jeep-related questions.
Jeep Week has been going strong since its debut in 2010 and has since grown into an attraction for enthusiasts from as far south as Florida. The Jeep Crawl maxes out its participants at 250 Jeeps – a fraction of the 3,000 spectators at the event this year. There were 700 registered Jeeps participating in Jeep Week, some of which with secondary Jeep registrations, meaning up to 800 Jeeps showed for the weekend.
(images used with permission)
This year's event went off spectacularly and next year is only looking bigger and better, so make sure to keep your eyes and ears peeled for the distant roar of Jeep Week 2015!
Ocean City Jeep Week is made possible by 4×4 sponsors and vendors like Poison Spyder, 4WD, Superchips, Rausch Creek off-road park and more.
For more information and the full set of Jeep Week 2014 images, visit http://www.ocjeepweek.com/index.html.
Rachel Bowes is a copywriter with 4WD