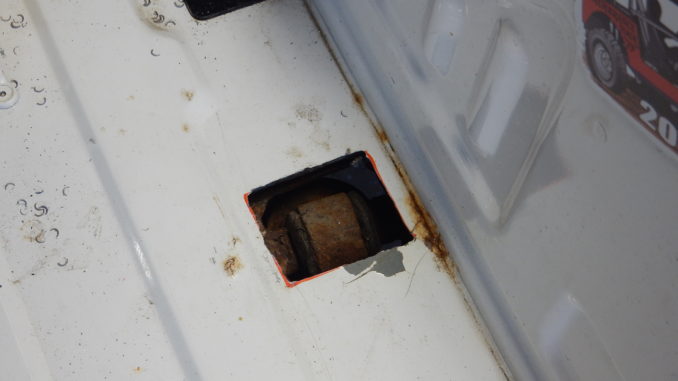 We are admittedly a little light on the TJ expertise but even the most novice TJ owner should be familiar with the dreaded upper rear shock bolts. From the factory the shocks are installed on the assembly line, likely before the body is on the Jeep. Additionally, to save time a robot welds threaded inserts to the top of the frame allowing rear shocks to be quickly bolted into place. Unless you bought a new TJ and took it home to pull these bolts and coat them with never-seize they are likely to bust off and create a big time suck for you.
We needed to remove the shocks to make way for the new Teraflex ones and these shocks gave us a run for the money. It seems that at some point in this Jeep's past the original bolts were broke off, drilled out, and replaced with bolts put in from above. Naturally these bolts rusted fast and the tops were unreachable by a wrench.
This left 2 options, attempt to unbolt the body to raise it up and allow access to the top bolts or cut access holes in the floor. Seeing that near every bolt is seized unbolting the 11 body bolts would just add to the nightmare so cutting the body was it.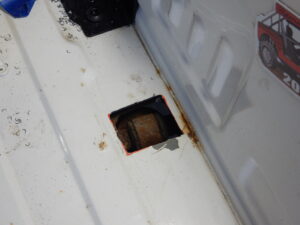 More on how we did it later.