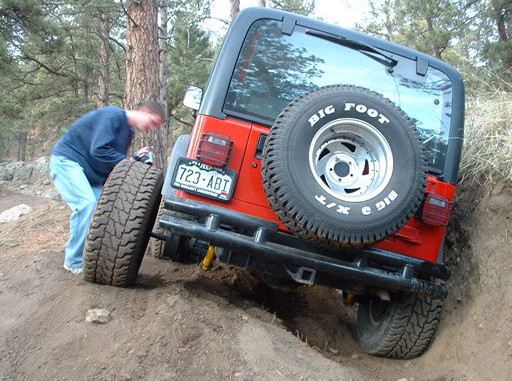 If you have wheeled with a YJ or TJ and have had the pleasure of the gifts a Dana 35 can offer you will recognize this picture.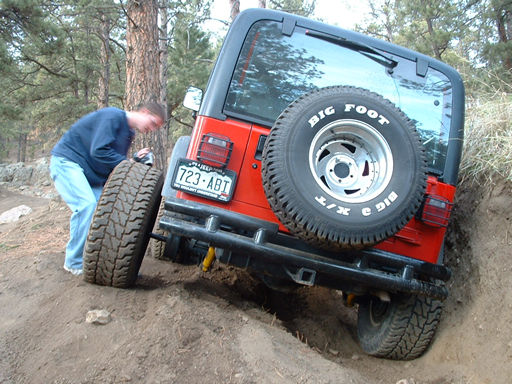 That moment when you realize that one side of your Jeep's rear axle has decided to go in a different direction.
The truth about is is that the C-Clip is not really at fault here it's a broken axle shaft.  The problem with the C-Clip is that it's the only thing holding the axle into the housing.  If the axle breaks the axle will move outward possible damaging your brakes, tires, and other things.
Broken Dana 35's are often caused by larger than 33″ tires and a heavy right foot.  Many people have wheeled their Jeeps with c-clip axles for years without incident, it's all in the cards.
Many have improvised on the trail repairs to get the Jeep out to civilization.  In the picture below a tree branch was secured to the side of the Jeep to keep the axle in.  This method works surprisingly well as long as you go slow.