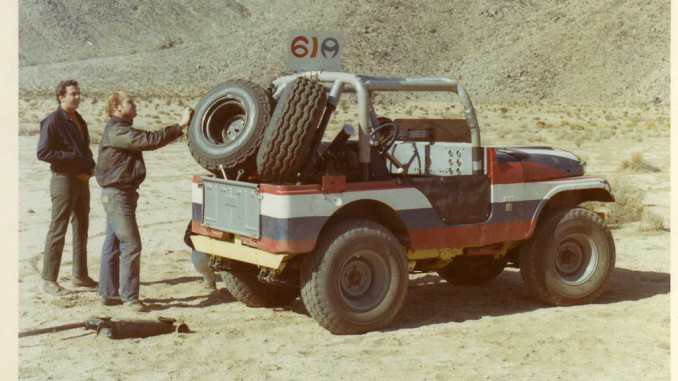 Behold the classic pic of this pre 1972 CJ-5 race ready for the Mint 400 Race.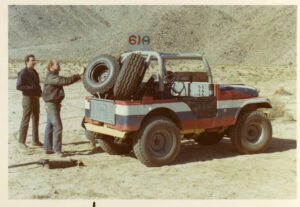 The Mint 400 was 1st held in 1967 near Las Vegas, NV.  It was held annually until 1989 where it remained absent until it's resurrection in 2008.
The CJ in the pic is running a factory Buick V6 which was offered from 1966 until 1971.  The Jeep is most likely a 1966-1969 CJ-5.