jeepfan.com reader S Winkelmann writes us looking for information about the Warn Full Float axle kit for the AMC model 20 axle found in CJ's from 76-86.  He asks where he can buy it.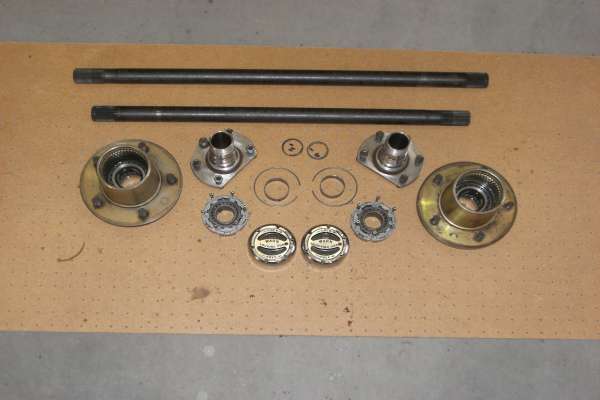 We had a full floater kit in the jeepfan.com CJ-5 for years with no issues.
Unfortunately Warn stopped making the full float kit for the Model 20 and us Jeepers with the 20 as we did before.  The Model 20 is a good axle for most Jeeps and it's biggest flaw is the keyed axle hub.  Replacing the axle with a quality 1 piece axle drastically improves the strength and reliability.
If you are determined to get your hands on a Warn kit you may find one at a premium on eBay.