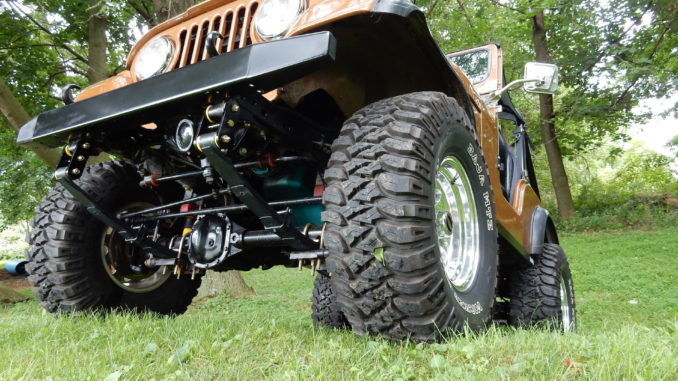 Question: I have a few comments and some questions for you guys. First I have read several of your articles and love this site. But, I do have a few questions on some tech. I was reading the article about axle swaps and have a question about the Dana 30. I have checked with a parts store (4wheel parts) and they are claiming that if I change my axles to Alloy axles or Genuine Gear axles they will be stronger than a Dana 44. What are your thoughts on this? Also they say that if I change my carrier that I would be able to safely run 4:88 gears. Thank you for your help, Steve
Answer: It may be true that the upgraded axles will be "stronger" than a stock Dana 44 axle shafts but the the Dana 30 ring and pinion set, spider gears, and axle housing are not near what a Dana 44 is. If you are running larger than 35″ tires and/or a V8 you may want to consider the 44 instead and not invest in the 30. I (and others) have run a 30 for years with 33's and a V8 with no issues. It depends on your use of the go pedal. I did upgrade my CJ to a 44 when I wanted to go to 4.10's. I probably would have stuck with the 30 if the 44 wasn't priced right and convenient.
There is a cut off for the Dana axle differential carriers. The 3.54 and higher uses one type and 3.73 and lower uses another. So if your Jeep has a 3.31 ratio you would need a new carrier.