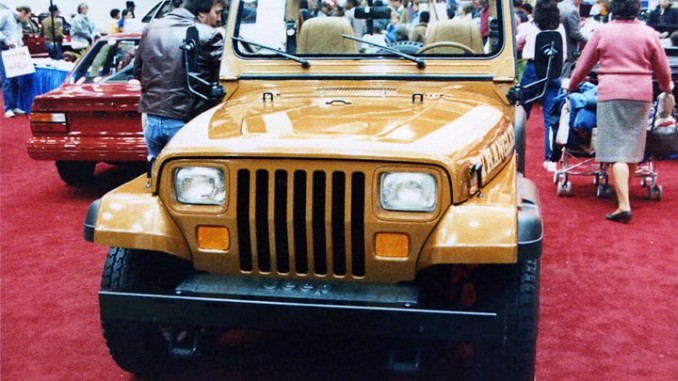 Many of us remember the agony of the end of the AMC Jeep era. We were afraid of what Chrysler might do to the Jeep brand knowing that the CJ series would be no more…what would we find?  The answer, the Jeep Wrangler.
Squared fenders, square headlights, square turn signals…oh my.  Further inspection reveals no lockout hubs (replaced by a vacuum disconnect), a transfer case with an output on the wrong side, and a smaller Dana rear axle.
The new dash was kinda ok..helped fix the horrible CJ defrosters.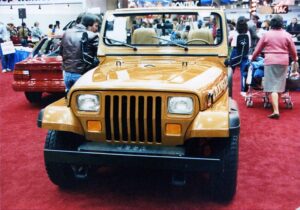 Above, the 1987 Jeep Wrangler at an auto show.
Hated by most Jeepfans in the beginning but the Wrangler YJ had found it's place in the Jeep lineup.  The stronger, wider frame made the Jeep more sturdy and the later introduction of the 4.0L gave the Jeep some added power.