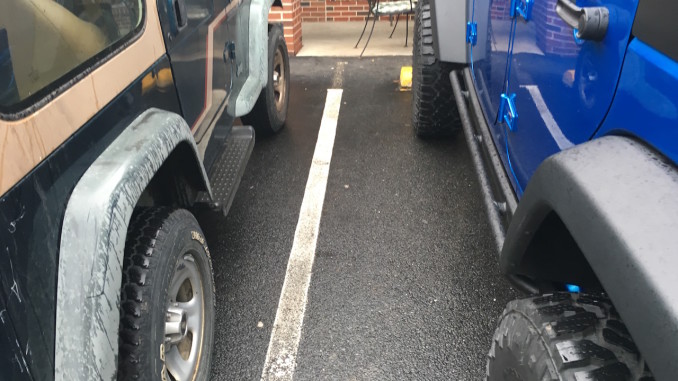 Parked next to an old beater TJ this morning.  The pic says it all.
Someone please rescue this TJ and give it the lift and tires it deserves!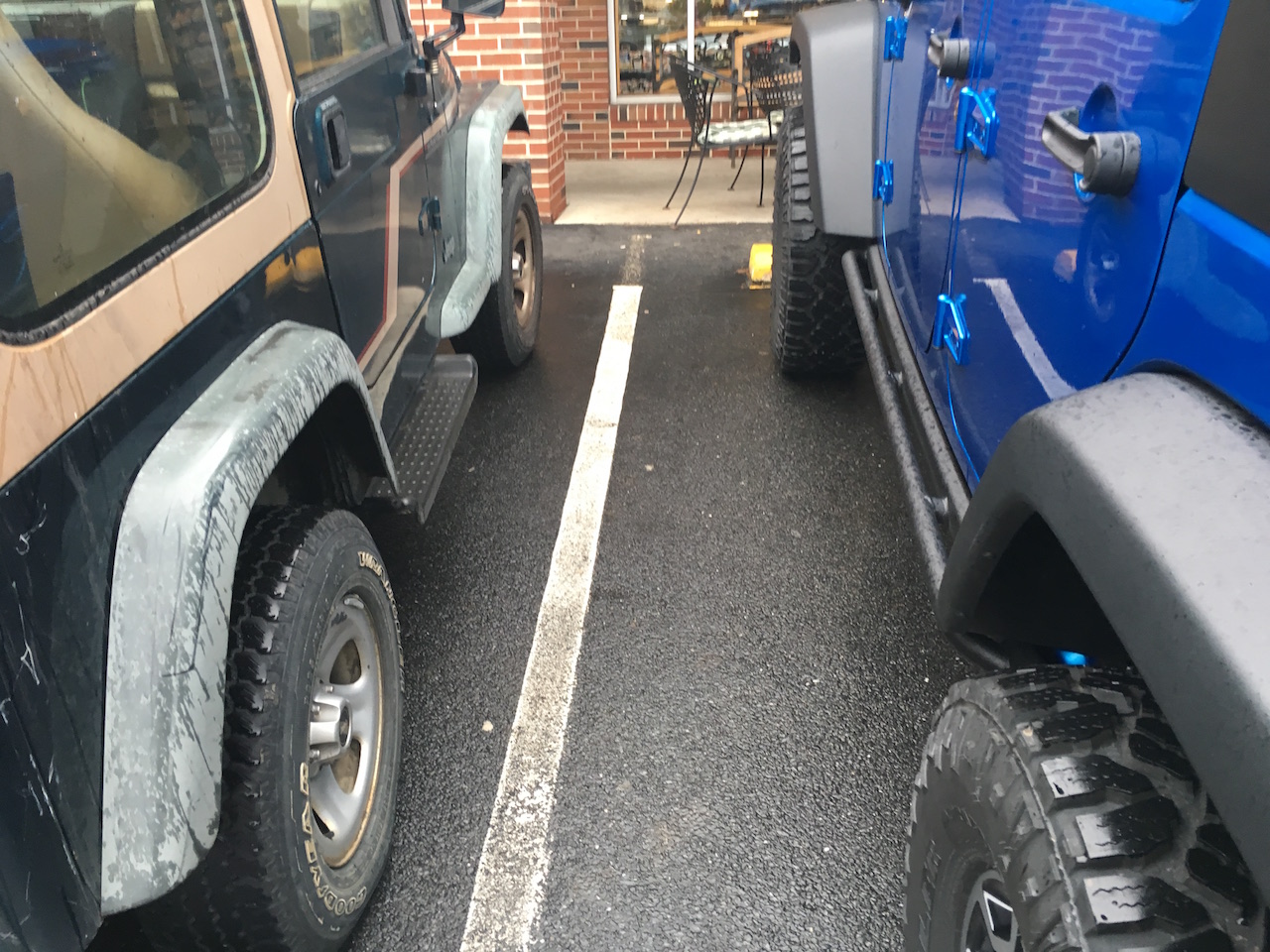 The Wrangler TJ was built from 1997 until 2006.  It was the first Wrangler to run front a rear coil springs instead of leaf springs.  This new design was originally loathed by the Jeep community but the TJ proved itself to be the better setup in the end.