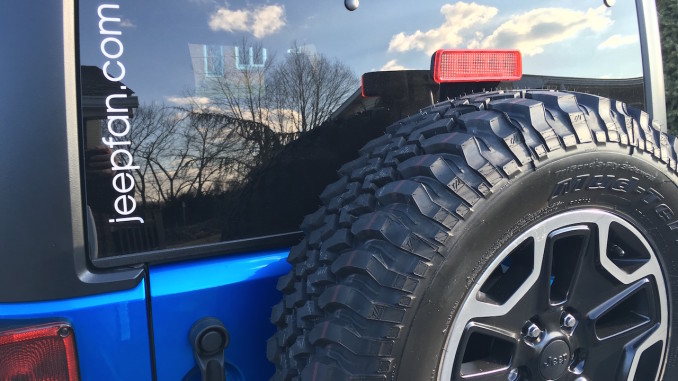 It's seeming that 2016 will be the final year of the JK, hard to believe it's been nearly 10 years of this model.  The Jeep that changed our thinking about a 4 door, the Jeep that gave us power windows and locks, the Jeep that fit 35″ tires with a simple lift.  Everyone in the Jeep community is anxious to see what 2017 brings and hoping that the next Wrangler takes us (or keeps us) where we want to be.
So with that said we decided to add a final year JK to our lineup.  This Jeep will showcase all the JK became.  The Rubicon Hard Rock was introduced as a spin off to the Rubicon X which was a spin off of the awesome Rubicon 10th Anniversary.  In the jeepfan.com fashion we will keep this Jeep in an "everybody" Jeep style.  We will focus on the types of modifications and enhancements that most Jeepers can afford and keep the Jeep able to be a daily driver as well as an awesome trail Jeep.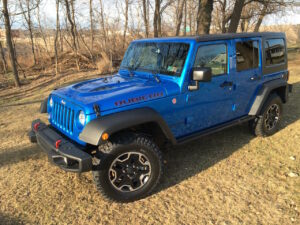 And now the Jeep..
2016 Wrangler Unlimited Rubicon Hard Rock
Hydro Blue
Automatic
4.10 gears
Dual Tops
Remote Start
The Hard Rock package comes with so many standard features there wasn't much to add.  Some of the highlighted features…
Heated leather seats
Alpine premium sound
Steel bumpers
Front and rear lockers
Electronic disconnect front sway bar
so much more
Sorry for the "residential" pics but we've only had this thing a few days.
Future Plans
2.5″ lift
35″ tires
winch
spare tire mount
CB
We will get started on these mods in the coming weeks.  Check back.