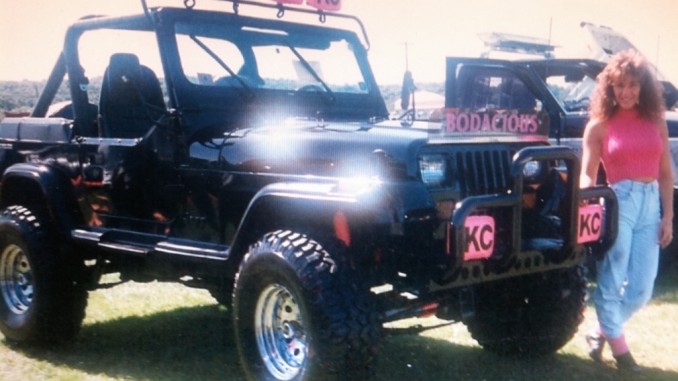 Rewind to 1987..this totally bodacious 1987 Jeep Wrangler YJ with it's proud big hair Jeep girl owner features a windshield light bar equipped with 4 KC offroad lights.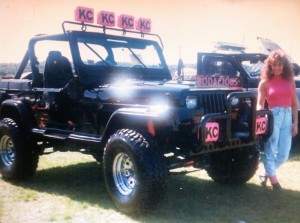 Other features include chrome outlaw wheels, 2.5-3″ lift, 32-33″ Swamper tires, front "totally tubular" bumper and a lot of pink details.
How to tell the Wrangler is a 1987 year? 1987 was the first year of the YJ and the only year for the YJ to have windshield mounted mirrors. 1988 and older always came factory equipped with door mounted mirrors.
As for the Jeep's owner..big hair, high waist, short top…hey, it was the 80's. (you had to be there)