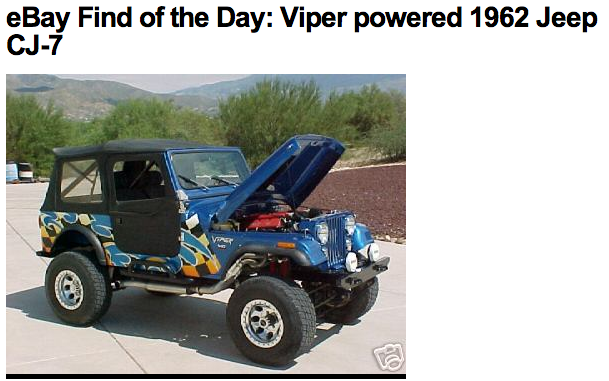 Found this gem..it's a Dodge Viper powered 1962 Jeep CJ-7.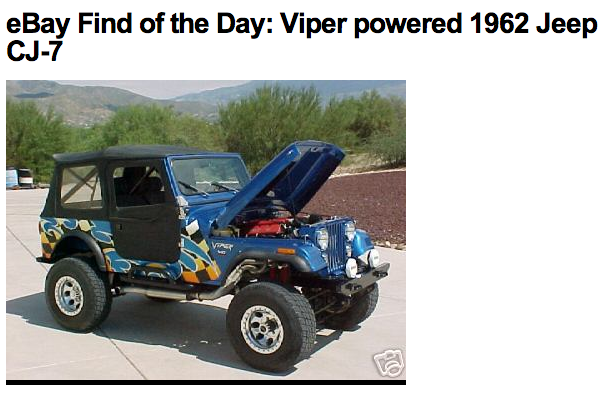 The Viper power is totally a possibility and from the pic it indeed looks like the Jeep is running a V10 from a Dodge Viper – that Jeep must be fun to drive not to forget it's good looks.
The fail comes with the year.  1962?? NOT.  The CJ-7 wasn't available until 1976.  Sure it's possible it was retitled as a 62 for emission purposes (can't condone this BTW).  It's still a CJ-7, can't get by this.