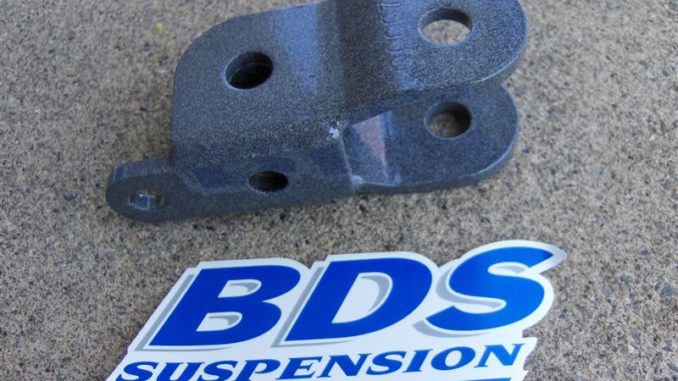 Question: Regarding your installation of the BDS rear track bar relocation bracket after your installation of the TeraFlex 2.5″ Budget Boost lift… I'm having the Tera Flex 2.5 installed on my JK Unlimited and am trying to order the BDS rear track bar relocation bracket for install as well. I was wondering if, even though the problems you tried to elliminate with the BDS rear track bar relocation bracket didn't seem to go away, should I still go ahead with it? Did you get the problems solved with an alignment, or do you still have them?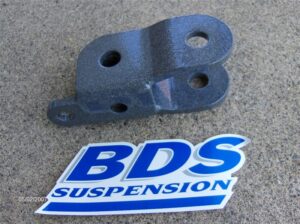 Any other advice/experience along these lines or any JK heads-up that you're willing to share would be most appreciated.
BTW, I'm installing 35×12.5-R17 Toyos on A.E.V. Pintler (non-beadlock) wheels… hope this all comes out right! Thanks, Bob
Answer: The bracket did improve the ride quality and help with the alignment. Although the alignment is still not like it was originally it is better and no I haven't had a chance to get it to OK to get it checked. I really need to do that! Do the lift, you will love it. And the AEV wheels are awesome, the backspacing will be perfect for your JK.