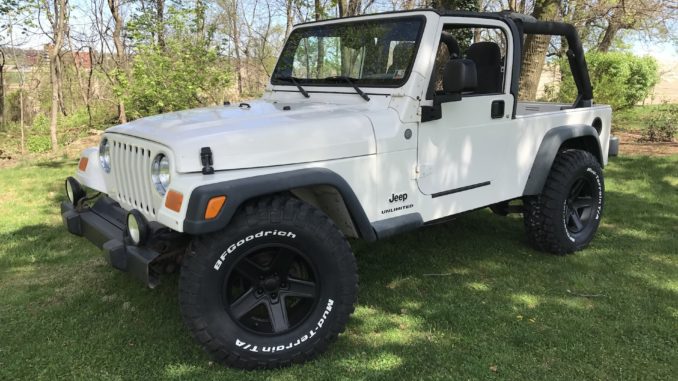 Itching to put the new BFG tires we picked up from Quadratec mounted to the 16 inch Quadratec Rubicon Extreme black wheels on the jeepfan.com 2004 TJ Unlimited we stuck them on the Jeep with no lift. These tires measure in at a true 33 inches tall and are dangerously close to the front flare. The rear seemed to fare better due to the Unlimited's rake.
The Jeep would be sure to chew up the front flare if it was going to be driven this way. The new Teraflex 3 inch lift will be on soon.
Still the new all black wheels and tires look good on the Jeep.