jeepfan.com was created in 1997 and has grown into a full featured on-line Jeep information site. Our mission is to provide quality content that informs and educates Jeep-fans everywhere. We attempt to provide as accurate and complete information possible.
Evolution of the site..
October 2016 – New design – Version 7.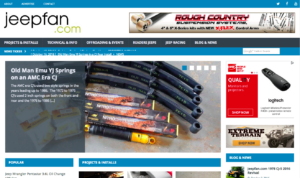 September 2013 – New design launched – Version 6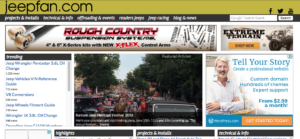 April 2011 – Complete ground up redesign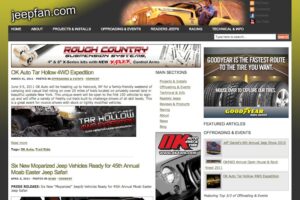 November 2007 – 10 Years
Early 2007 – further renovation
2006 – Renovation
2001 – No more frames
1999 – 2001 The frames years
1998 – Renovation
1998 – First jeepfan.com logo
1997 – pre-jeepfan.com "jeepfanWeb"