review
Optima RedTop Battery Long Term Review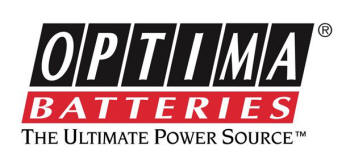 Anyone that has been around the Jeeping world for a while should be familiar with the Optima line of batteries. The Optima RedTop is probably the best battery out there for automotive use. With it's Spiralcell technology and the manufacturing quality that makes them suited withstand offroad bouncing, vibration, and general abuse.

We installed one into Mike's 78 CJ-5 and forgot about it. After 6 years the battery is as good as new. This Jeep is a toy and isn't used daily, often the Jeep may sit untouched for weeks at a time but every time the battery never fails to start the Jeep up.

The battery has seen several years of trail abuse. On the trail one may start his/her Jeep dozens of times in a day. From stalling and trail progress delays to winching this battery refuses to quit.
We especially like the dual terminals. This makes it convenient to attach a winch or other accessories without overloading a terminal. An Optima battery is a must in every tail Jeep, it is a small investment in a component that will provide many years of service.
The Optima batteries are completely sealed and can be installed in any orientation. Optima makes many varieties and sizes in the RedTop model. They also have models for deep cycle, marine, and other uses.