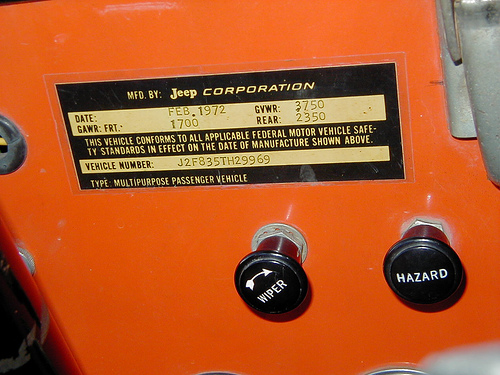 Pictured below you will find a VIN plate from a 1972 CJ-5.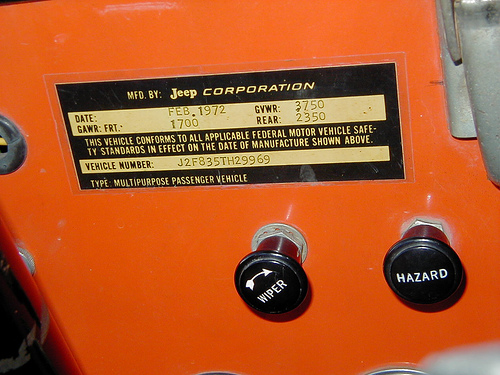 The VIN plate was found on the drivers side of the dash.  Within the picture you can see the wiper control switch and the "hazard" lights aka "4 ways".  Also to the far right is the windshield clamp.
From the VIN number we can tell that this CJ-5…
Is a 1972 model year
Built in Toledo, OH
Has an 83″ wheel base – CJ-5
Is an open body vehicle
Has a 3750lb GVW
Has a 304 V8
See the VIN decoder section to find out more about Jeep VIN Numbers.