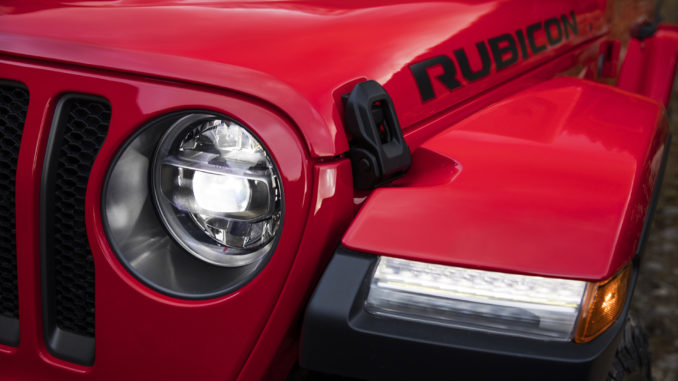 In the 20+ years jeepfan.com has been covering the Jeep community we have had the pleasure of presenting the TJ, the JK, and now the JL. Whatever you may thing about the new JL one thing is certain that Jeep really did it correctly..again. There is just so many things that the JL is and for those of us that actually off road our Jeeps this one is out of the box so much more than even the beloved JK.
The folks at JLWranglerForums.com have done an amazing job at keeping us all informed and now that the Jeep has been introduced it's time for some pictures and some facts.
The really significant facts to us offroad types are found on the Rubicon. The JL Rubicon is closer to the JK Rubicon 10A, Hard Rock or the X than the standard JK Rubicon.
High Line fenders are standard
33″ tires are standard
35″ tires will fit AND clear with no lift
37″ tires will fit with a 2″ lift
Mopar Big Brake kit is standard
Dana 44 axles are stronger
This new Jeep is very exciting and many of us are anxious to get our hands on one.