review
BDS 3.5" Glide Ride Wrangler YJ Springs
I installed these BDS springs in my 78 CJ-5 to replace a set of Skyjacker 2.5" springs. I was looking for a little more lift while keeping the nice ride. The BDS 3.5" springs seemed to fit what I was looking for. I didn't think a 4" was necessary and 2.5"'s were not enough.
The Wrangler front springs are 1" longer and are 2.5" wide, opposed to the CJ 2" front springs. The increased length and added spring material are supposed to add more flexibility and better ride.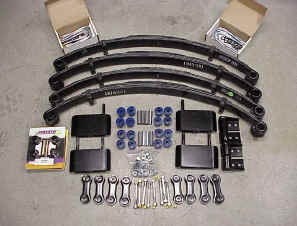 Installation on a CJ is rather normal for the rear springs. The front requires new shackle mounts and modification to the shackle mount location. See BDS 3.5" Wrangler Lift Kit Conversion section for a detailed installation.
The Jeep's height was dramatically improved and the ride quality was excellent. I seemed to keep the caster on the front axle good and the Jeep drive straight down the road. Off-road performance was excellent. The springs provided excellent flexibility but stayed firm enough to keep the Jeep from feeling tipsy.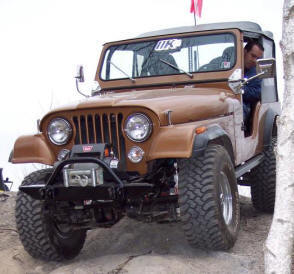 After several years the Jeep is still on the BDS springs with no problems. The ride quality and off-road performance has not diminished. Overall 1-5 rating on these springs 5 for quality and 5 overall perfromance.
Submit a review about the BDS 3.5" Wrangler Springs
Do you (did you) use these springs? If you'd like to offer an opinion of it, you may submit your review using the form below.