The County Line 4X4 Roughriders located in Kempton, PA have 2 events a year. Both feature a figure 8 style obstacle course, flat drags, and a tractor pull.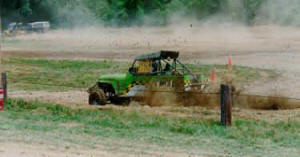 About: County Line 4X4 Roughriders – Off-Road Mountain Madness
The following pictures are from the obstacle course. The course is laid out with two loops, a small and a bigger loop. It is run that two Jeeps start at different ends one on each loop, after finishing the loop then they run the second. The winner is the one that finishes both loops first. There is a lot of action, there is a jump in the center and tight corners all around. The following pictures are from the small loop.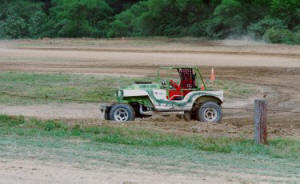 Events
County Line 4X4 Rough Riders EC4WDA Offroad Mountain Madness Aug, 2011
County Line 4X4 Roughriders – Off-Road Mountain Madness – Aug, 2008
County Line 4X4 Roughriders – Off-Road Mountain Madness 2007