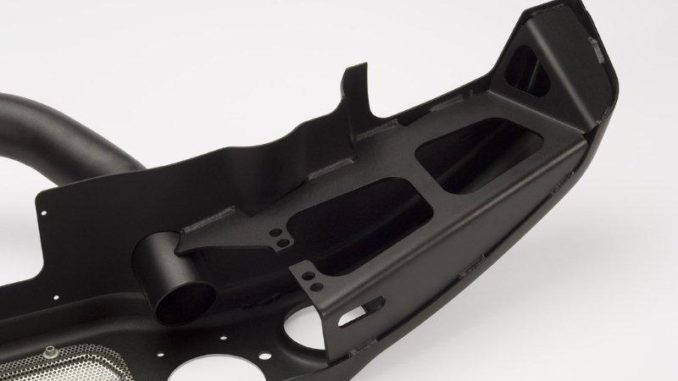 About the bumper
Without a doubt the new JK Wrangler front bumper from AEV has to be the most stylish and functional bumper available today. In usual AEV fashion this new bumper matches the modernized design of the new Wrangler. The unique quality of the bumper is it's stamped design that allows the bumper to lose the square characteristics of traditional plate steel bumpers.

Constructed of heavy gauge steel, this bumper retains the factory airbag crush cans and factory fog lamps while offering two heavy duty light tabs for big off road lamps. Stainless steel perforated steel mesh in the front allows you to see the winch cable spooling in and the included winch mount tucks neatly between the frame rails. This bumper offers protection and style like no other.
Why change the bumper?
Most importantly we wanted to add a winch to the JK while at the same time add more protection to the underside of the front of the Jeep. Unlike Jeep models before the JK the new Jeep's steering box is mounted further back and on top of the frame putting it out of harms way but the sway bar disconnect on the Rubicon models is located directly under the flimsy plastic air dam provided by the factory.
There are also many other reasons for changing your bumper. The styling of the new bumper not to mention the strength difference.
Other features of the bumper
– Integrated off-road light mounts
– Retains factory fog lamps
– Works with Mopar tow bar
– Seperate AEV skidplate available for front crossmember and swaybar
– Optional E-coat only, ready to paint
– Fits Warn winches up to 9500lbs
– Retains factory airbag crush cans
– All hardware included
– Made in the USA
What we ordered…
We ordered the complete bumper and skid plate package from OK Auto. There are 4 main components that make up the entire bumper kit. The main bumper, skid plate, winch mount, and tow loops.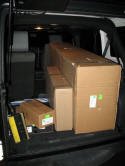 Only in a 4 door Wrangler
Try fitting an AEV bumper, skid plate, tow hooks, and winch mount in a 2 door Jeep.
Installation
It all starts with the removal of the stock bumper, air dam, and tow hooks. That may sound simple enough but you should plan for this installation to take 6-10 hours. This installation is not for the novice, there is a fair amount of cutting and some drilling. Having a cutoff wheel and a 1/2″ drill is necessary. The 25 page instructions are very detailed. In this article we are not going to provide step by step directions but highlights and tips from the install.