Driveline and Suspension
Lift Kits, Axles, Lockers, Drive Shafts, Transmissions, and Transfer Cases
Rough Country Performance 2.2 Shock Absorbers


Take a look at an all new shock absorber from Rough Country. Designed to meet both on and off road demands.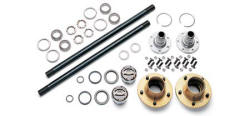 Warn CJ AMC 20 Full Float Rear Axle Conversion
Heavy duty, full floating axle conversion kit.
Atlas II 2 Speed Transfer Case
The Atlas transfer case is sure to bring you the utmost in dependability and performance.
Atlas 4sp 4 Speed Transfer Case
JB Conversions LoMax 300 Dana 300 4:1 Gear Set
JB Conversions Dana 300 Front Output Shaft
All-new precision machined output shaft equipped with the same 32 spline configuration found on the NP205 transfer case.
JB Conversions Dana 300 Rear Output Shaft
The original Dana 300 rear output shaft is not as strong as it could be. 4-to-1 gears, larger tires, and V8 engines have been responsible for many OEM shaft failures on stock Dana 300's.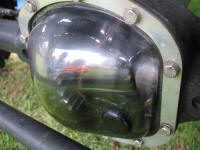 TransDapt ClearGearz Polycarbonate Differential Covers
Chassis and Body
Armor, Skid Plates, Tire Carriers, Bumpers
Warn Rock Crawler Jeep Bumper/Tire Carrier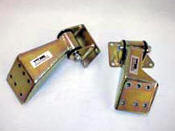 M.O.R.E. Bomb Proof Motor Mounts
These indestructible motor mounts for Jeeps are sure to keep the engine in it's place.
Interior
Seats, Consoles, Security, Stereos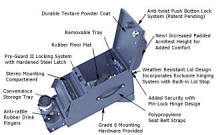 Tuffy Deluxe Stereo Security Consoles
These extra tough consoles and storage boxes help to keep your stuff yours!
Tires and Wheels
All-Terrains, Mud Tires, big, small, bead locks, shiny stuff
Interco Swamper SSR
The design incorporates a slightly tighter tread pattern, siping for wet pavement traction and icy conditions, greater sidewall protection with traction features and is quieter running.
BF Goodrich Mud-Terrain T/A KM
Streetable, dependable mud tire available in a large variety of sizes
MORE TIRES AND WHEELS
in the non-model specific section
Performance
Engine Modifications, Power Chips, Air Cleaners, Snorkels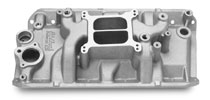 Edelbrock Performer AMC Manifold
Great low end torque for an AMC V8
Holley Truck Avenger Carburetor
High performance carburetor designed specifically for off-road use.
Essential Gear
Jacks, Radios, Rain Gear, Tools, Winches

new
jeepfan.com Guide to a Jeeper's Garage
A guide or those of us with a "real world" income. What tools to have and what stuff to have.
Hi-Lift Jack
The Hi-Lift Jack is a rugged, highly versatile jack that puts you in command of situations requiring lifting, pushing, pulling, winching, and clamping.
Miller Millermatic 175 Mig Welder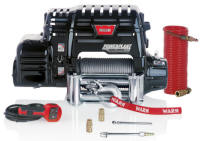 Warn Powerplant Dual Force HP - Winch and Compressor Combination
WARN breaks new ground in the off-road world with the PowerPlant Dual Force. It's one space-saving on-board unit. Both a top-end winch, and a high-end air compressor.
Warn 9.0Rc Rock Crawling Winch
MORE GEAR
in the non-model specific section
Other Accessories and Products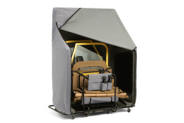 Bestop HOSS - Hardtop Organized Storage System
HOSS™ - Hardtop Organized Storage System - helps eliminate the headache of removing and storing Jeep hardtops
MORE ACCESSORIES
in the non-model specific section