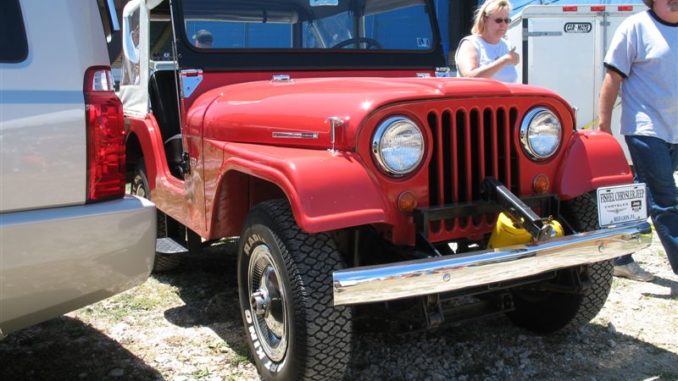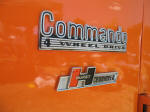 SHOW FAVORITES – We always pick a few favorites from a show.  Typically we like the strange and unusual or the extremely well done rig.  We don't have any formal criteria, it's just a feeling where we go – man, now that's cool!
Tuxedo Park Mark IV CJ-5
It's not often you see an old Jeep restored (or kept)in such detail and with attention to originality.  The Tuxedo Park Mark IV was a special model CJ-5 offered by Kaiser Jeep from 1964 to 1968.  The model was an attempt to civilize the Jeep and relieve the utilitarian image the people had.  Equipped with a Dauntless V6, 3 speed transmission, and chrome accessories the Jeep stood out from previous models.
This Jeep is owned by the Jeep Show Premier Dealership Sponsor
Fishel Chrysler/Jeep Dealership
2980 Cape Horn Road
Red Lion, PA. 17356
717-244-7671