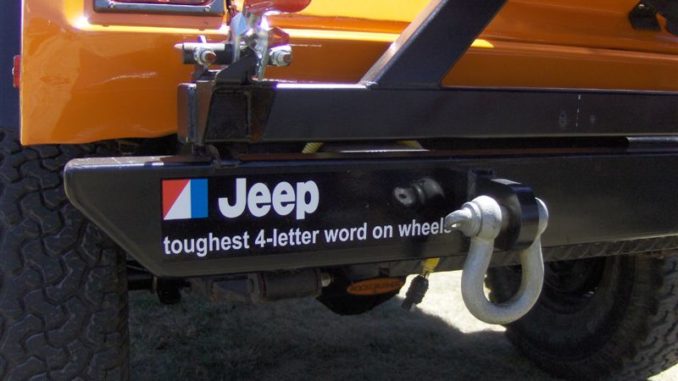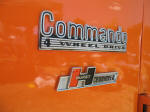 SHOW FAVORITES – We always pick a few favorites from a show.  Typically we like the strange and unusual or the extremely well done rig.  We don't have any formal criteria, it's just a feeling where we go – man, now that's cool!
This is Jason Tidwell's ultra cool bull-nose 1973 Commando painted in bright orange.  The black accents and clean styling is what makes this thing pop for us.  Don't forget the custom roll bar and soft top.
Equipped with a Hurst shifter for the GM automatic that's behind the AMC 360 V8.  The V8 is equipped with a 4bbl carb and a DUI electronic distributor.  The DUI is based on the GM HEI and a great upgrade for an AMC V8.  Continuing under the custom tilt forward hood is a painless wiring harness, Optima Battery, air horns, and an on-board air system.
Inside you will find a Wagoneer steering column, Auto Meter gauges, and a aircraft-like custom overhead console.
On the outside is a set of KC Daylighter lights, BFG All-Terrain Tires, custom rear tire carrier and underneath is a Scout Dana 44 rear running 4.10's.
Jason, what's with the DETOUR sign under the hood?