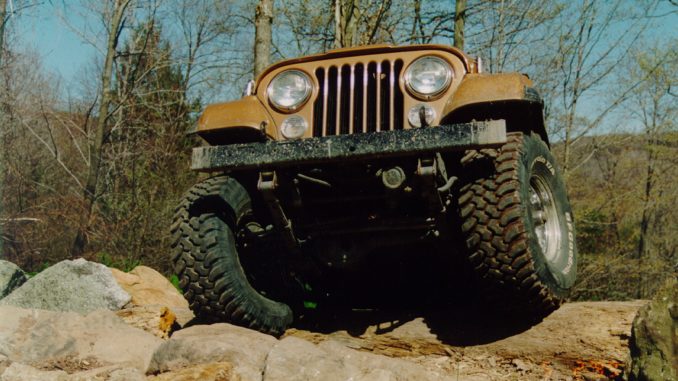 A trip from years ago at maybe the 2nd or 3rd OK Auto Rock Krawl Event.  Held in 1999 at OK Auto and the now closed Paragon Adventure Park.  Preserved here in time for your enjoyment.  Page 1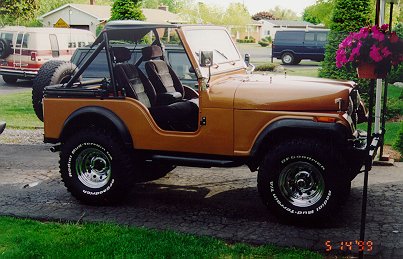 My 78 CJ-5 was all cleaned up and ready for a day to do a little showing off of my hard work.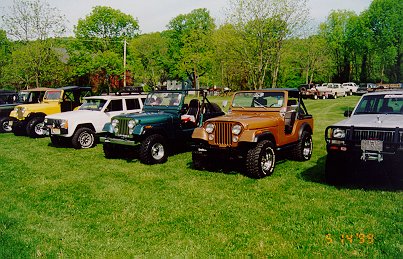 After a good breakfast Glenn and I headed to OK and took a nice spot on the lawn amongst the other 4X4s.  The show is a great oportunity to talk with fellow wheelers and check out thier equipment.  We checked out the upgraded rock pile which now has two massive boulders right in the middle which quickly made me decide that I was NOT going over it.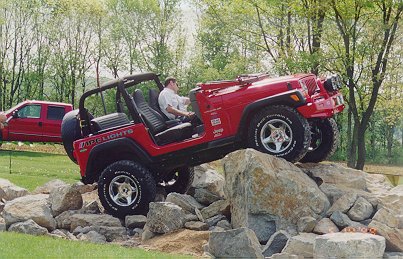 Not too long after we were ther Buddy from ARB took his Jeep over the rock pile, he made it look easy in his new TJ.   The pile got way harder as the day went on.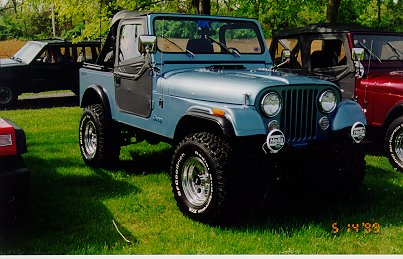 I saw Matt pull in driving his super clean CJ-7 sporting a new Old Man Emu lift and 32X11.50 BFG Mud Terrains.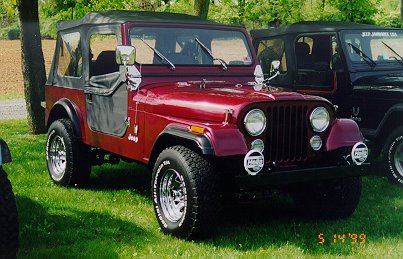 Matt's brother Mark was right behind with his freshly painted CJ-7 that was just crying for its first trail scratches.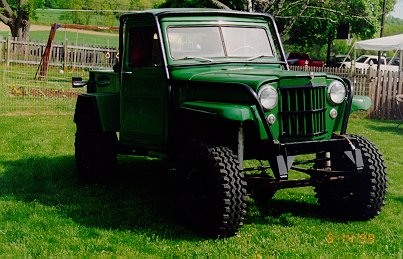 I spied Ryan's new monster, an old Jeep pickup with an eliptic rear suspension and a super flexy front end.  Ryan won the off-road competition for the 3rd year in a row.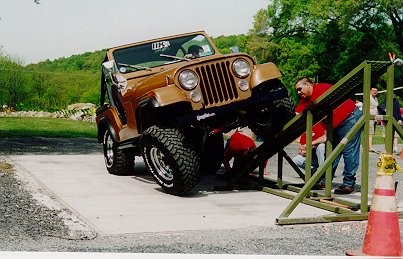 One of the great things about this event is the articulation ramp for all entrants to rate the flexibility of their vehicles.  I was surprised to ramp a 863 with my CJ.  Last year I only did a 574.  Amazing what a new suspension and sway bar disconnects can do.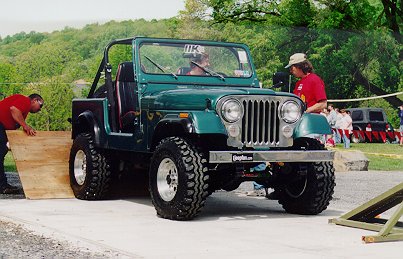 Glenn pulled up onto the ramp pad getting ready to be rated on front and rear approch angle, ground clearance, and articulation.  He was anxious to test out his new 33X12.50 Swamper Radials.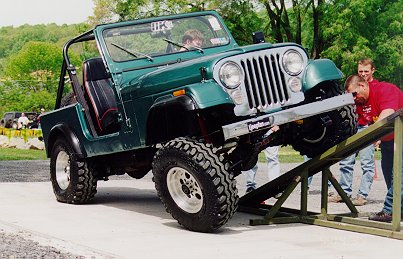 Glenn pulled up the ramp and received his score.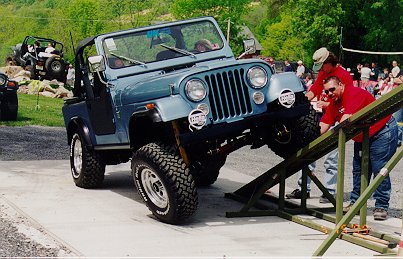 Matt on the ramp for a test of his new suspension.