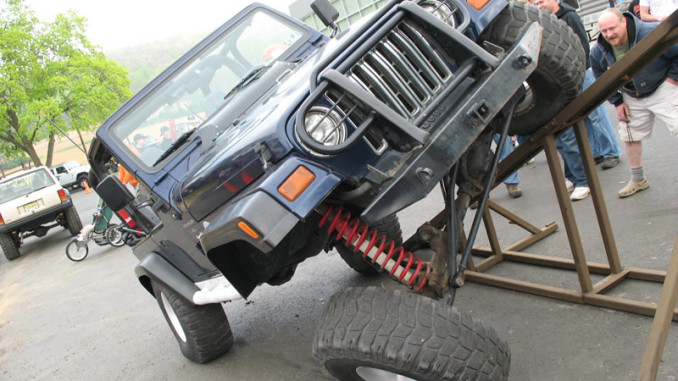 May 16 & 17, 2009 – 2 days of 4X4 fun and adventure.

Day 1 – May 16th Open House at OK Auto 4WD & Tire, Stewartsville NJ
OK invites all their customers to come join them on Saturday May 16th for their annual Open House. This is an excellent way to meet fellow off-road enthusiasts, talk to manufacturer reps, show off your ride, test out your rig on the rock course and take advantage of one day only, in-store specials. You can also score some killer deals at our overstock and scratch-n-dent warehouse sale. This is a family friendly environment, so please feel free to bring the whole gang! Store hours on Saturday will be 9:00am-3:00pm. In addition the AEV J8 MilSpec JK Wrangler will be on display.


video highlights from Day 1
Day 2 – May 17th at Rausch Creek Off-Road Park
May 17th marks the date for Rock Krawl 2009 at Rausch Creek Off-Road Park in Tremont, PA. This is a non-competitive, family oriented trail ride for all vehicle types and driver skill levels. OK Auto will be giving out passes to this event at their Open House on Saturday, May 16th. All you have to do is show them any OK 4WD receipt for $50.00 or more from the past year or make any purchase of $50.00 or more at the Open House (Rausch Creek membership fees are additional). People who wish to come to this trail ride, but cannot make the Open House are welcome to join, but park entrance and membership fees will apply. Remember, there is a two vehicle minimum for each group and OK 4WD will not be providing trail guides so be sure to pick-up a park map at the registration building when you get to Rausch Creek.

video highlights from Day 2
show sponsors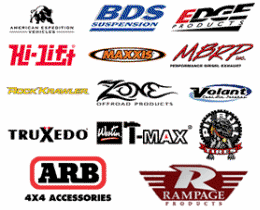 show specials

Here are just a few of the specials OK will be offering at their Open House…
– BDS Suspensions 10% off Superwinch LP8500 Winches $359.95 (while supplies last!)
– Free set of IPF 896 driving lights with the purchase of any ARB bull bar
– Rock Krawler Suspension Systems 10% off $50.00 off a set of 4 Pit Bull tires
– Bushwacker Fender Flares 10% Off
– Truxedo Tonneau Covers 10% Off
– ARB Dana 44 Differential Covers $149.95 (while supplies last!)
– Superwinch EPi9.0 Winches $549.95 (while supplies last!)
– 25% off the installation of any product purchased at our Open House!
– $40.00 off any set of 4 Light Truck tires (excludes carry-out/web pricing)
– $30.00 off any set of 4 Passenger Car tires (excludes carry-out/web pricing)
Continue to: