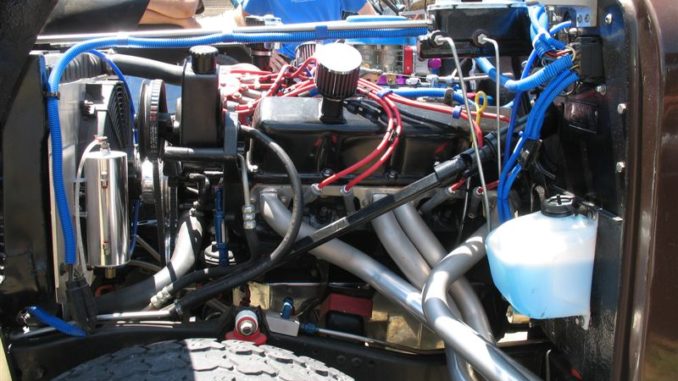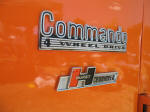 SHOW FAVORITES – We always pick a few favorites from a show.  Typically we like the strange and unusual or the extremely well done rig.  We don't have any formal criteria, it's just a feeling where we go – man, now that's cool!
We wanted to take this Jeep for a spin but the owner would have nothing of it.  This all fiberglass Golden Eagle CJ-7 was designed to go fast in a straight line and we believe it.  It boasts a 12.40 second 1/4 mile speed but Fuzz says it's done better.
Running a built AMC 401 V8 backed by a TH400 automatic and ended with a set of Hoosier drag slicks this Jeep is a blur of brown on the track.
See more of Fuzz's Jeep in the readers Jeeps section.