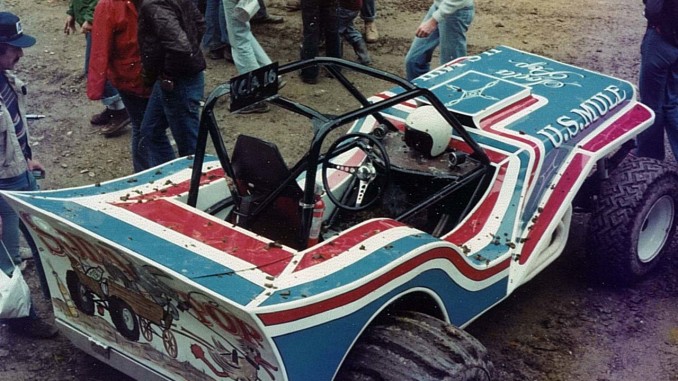 This Jeep was a favorite of kids and adults alike.  The Jeep featured a totally custom fiberglass 1 piece body painted in the patented US Mules styling.  Paddle tires on the rear and Formula Desert Dog tires on the front made sure the dirt was going to fly.  No room for passengers in this single, center seat setup.
Anyone with any info on this racer's whereabouts?  Drop us a line.
See more old racing pictures on the EC4WDA Racing Memories page.