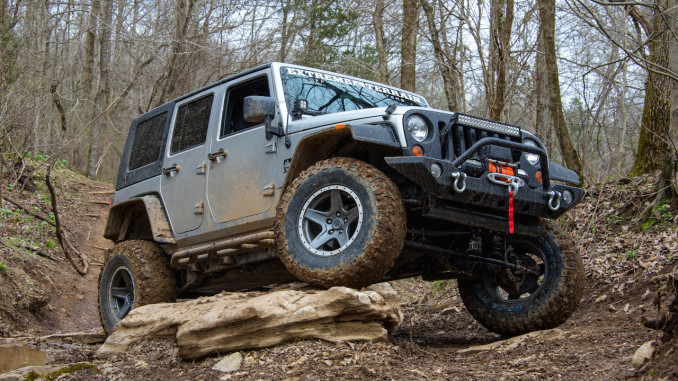 MALVERN, PA (May 29, 2015) – ExtremeTerrain has recently begun a complete overhaul of an unmodded 4 door JK Wrangler.
For the first phase of this upgrade, ExtremeTerrain went for a full body armor upgrade. The mods not only give the JK a unique and rugged look, but they also go a long way towards getting the Jeep ready for some serious off-roading.
ExtremeTerrain's Kevin Tetz hosts this video, which features the installation of five body armor upgrades, including a front bumper, winch, rear bumper, rock sliders, and fender flares. Not only does he share some information on the specific product, but he also describes why they are important. This informative video is a must watch for anyone considering an armor upgrade to their JK!
ExtremeTerrain shows how to take an unmodded JK and get it ready for the off-road
Video:
Highlights:
Kevin Tetz of ExtremeTerrain does a body armor upgrade of a Jeep Wrangler JK
The products chosen were meant to protect the rig on the trails, while also providing a tough and rugged look.
Five upgrades are shown with a description of why each upgrade is important
Upgrades: